Three virtual reality developers and pioneers in the industry have found a new VR/AR studio aimed at creating a completely new genre of content that "no one has ever seen before". The three, Alex Schwartz and Cy Wise of Owlchemy Labs and Andy Moore of Radial Games have veered off the beaten path to plunge into the unknown with a new studio known as Absurd: joy. The three plan to create develop new genres for immersive technology.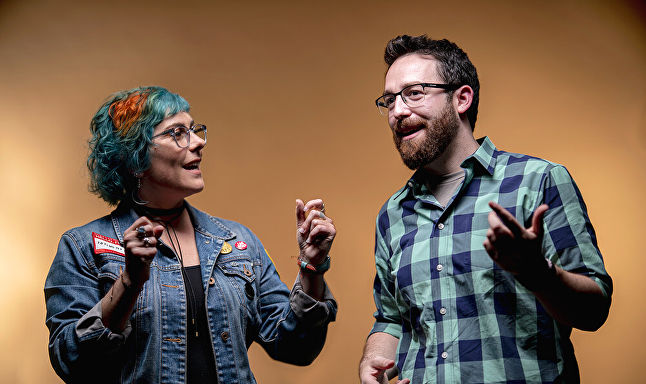 Owlchemy Labs is better known for its popular titles Job Simulator (2016), Vacation Simulator (2019) and Rick and Morty: Virtual Rick-Ality (2017). Radial Games, on the other hand, developed Fantastic Contraption (2016). Andy Moore has also worked on the virtual reality museum The Museum of Other Realities.
Both Schwartz and Wise quit Owlchemy Labs in June 2018, one year following the acquisition of the successful virtual reality startup by Google.
Absurd: joy includes a team of game developers and game designers. Schwartz has stated the new startup's content will be both accessible and approachable and there will be nothing to do with the more violent genres such as shooting games.
In spite of a general lack of detail about the kind of apps or software that it plans to develop, Absurd:joy has still raised $4.4 million in starting capital from WXR Fund, Ed Fries/1UP and the Beat Saber composer and Beat Games co-founder Jaroslav Beck. It has also notched up deals with Oculus and Valve to help in producing various experiences and experiments.
The team is embarking on an effort to create an experience that has never been seen before. Schwartz says it wants to put together a team of "the best people" to pull off the project, people who have had some success developing virtual experiences before. The Absurd:joy team is noncommittal on where the startup will actually develop games.
Focus on Experiments and Experiences
No projects are in sights so far although Absurd:joy has stated that it is working with Oculus Valve to produce "a series of experiments and experiences". Keeping to their pioneering spirit, the developers are aiming to invent new and natural ways of interacting, playing with and also experiencing immersive technology. The eventual product that they will produce may or may not be games.
Source: Games Industry
http://virtualrealitytimes.com/2019/09/29/virtual-reality-pioneers-start-new-xr-studio-absurdjoy/http://virtualrealitytimes.com/wp-content/uploads/2019/09/Absurd-Joy-Pioneers-600×357.jpghttp://virtualrealitytimes.com/wp-content/uploads/2019/09/Absurd-Joy-Pioneers-150×90.jpgSam OchanjiBusinessStartupsThree virtual reality developers and pioneers in the industry have found a new VR/AR studio aimed at creating a completely new genre of content that "no one has ever seen before". The three, Alex Schwartz and Cy Wise of Owlchemy Labs and Andy Moore of Radial Games have veered…Sam OchanjiSam
Ochanji[email protected]AdministratorVirtual Reality Times