The Valve Index has been sold out for some weeks now. This week, the company finally confirmed that shortages of the headset have been occasioned by the coronavirus health crisis which has impacted production of the virtual reality headset and other kinds of hardware.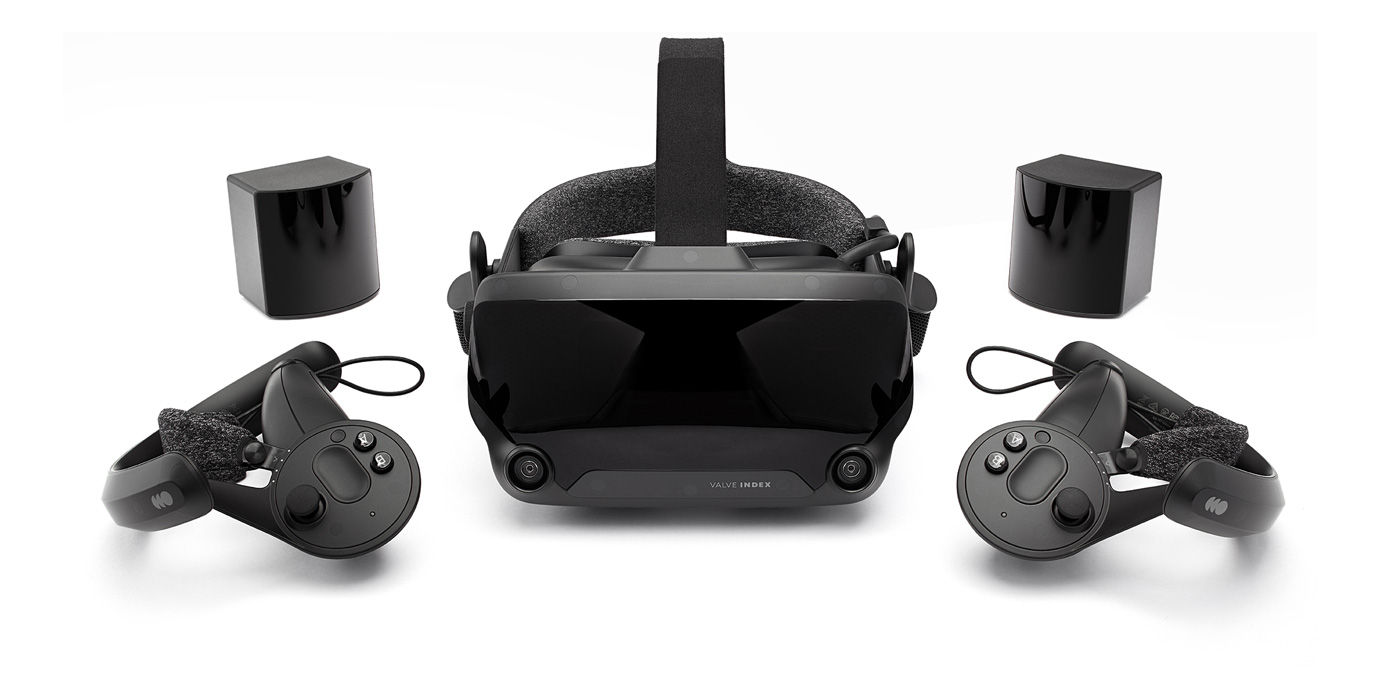 Now Valve has confirmed that the headset will again be available before Half-Life: Alyx comes out on March 23rd but the units will be "far fewer" than Valve had anticipated.
Valve's admission that the Coronavirus outbreak has impacted the availability of its Index virtual reality headset comes on the heel of Facebook's own admission that it has faced similar hardware shortages occasioned by the outbreak.
Valve stated that the it is working hard to meet the demand for the headset and that it wants to "reassure everyone that Index systems will be available for purchase prior to the game's launch". At the same time, it admitted that the coronavirus health crisis impacted production schedules which will result in fewer units in the coming months compared to the volumes that it had originally planned. At the moment, Valve says its entire team is currently working hard to maximize availability.
Valve stated that customers can sign up on the Steam Index page for email notifications when the headsets are once again in stock.
Potential buyers can click on the "I want to be notified" button on the Steam product page and they will get an email notification as soon as the Valve Index headset can be ordered again.
The coronavirus outbreak has impacted more than just the hardware production schedules. It has also affected various tech conferences across the world. Facebook has already canceled its participation in the GDC developer conference scheduled for March and will, instead, simply make announcements online. Sony has also canceled participation in the conference and will not send any staff to the conference in San Francisco.
The GDC has for the past years been an important platform for Valve's Virtual Reality efforts. Valve is yet to give a statement on its GDC attendance in light of the coronavirus fears.
For the virtual industry at large, coronavirus has come at the worst possible time. The Half-Life: Alyx is driving interest in virtual reality to an all-time high. The highly-anticipated game was announced in late 2019 and the announcement has been driving the demand for Virtual Reality headsets ever since.
If you fail to get a Valve Index headset by the time Half-Life: Alyx arrives, you can try out any of these Alyx-compatible virtual reality headsets covered in our earlier article. The game supports all commercially-available PC VR headsets including Oculus Quest via the Oculus Link connection.
http://virtualrealitytimes.com/2020/02/22/valve-index-vr-headsets-to-be-in-stock-again-ahead-of-the-half-life-alyx-launch/http://virtualrealitytimes.com/wp-content/uploads/2020/02/Valve-Index-Headset-for-Half-Life-Alyx-600×303.jpghttp://virtualrealitytimes.com/wp-content/uploads/2020/02/Valve-Index-Headset-for-Half-Life-Alyx-150×90.jpgSam OchanjiHardwareValve IndexVR HeadsetsThe Valve Index has been sold out for some weeks now. This week, the company finally confirmed that shortages of the headset have been occasioned by the coronavirus health crisis which has impacted production of the virtual reality headset and other kinds of hardware.



Now Valve has confirmed that the…Sam OchanjiSam
Ochanji[email protected]AdministratorVirtual Reality Times