The Climb VR game is built on Crytek's CRYENGINE on PC and is one of the most visually impressive virtual reality experiences that you can ever have. The Climb's launch on Oculus Quest was greatly anticipated and while the graphics on the Quest version of the project still cannot match the PC rendering, it still retains a large part of the visual fidelity on Quest in spite of the standalone virtual reality headset running a lower-powered chipset.
The Climb is now available on the Oculus Store for Quest for just $30. The title also supports cross-buy so if you own the Rift version of the project, you can download the Quest version for free or play the nicer and higher fidelity PC version with the Oculus Quest headset via the Oculus Link connection.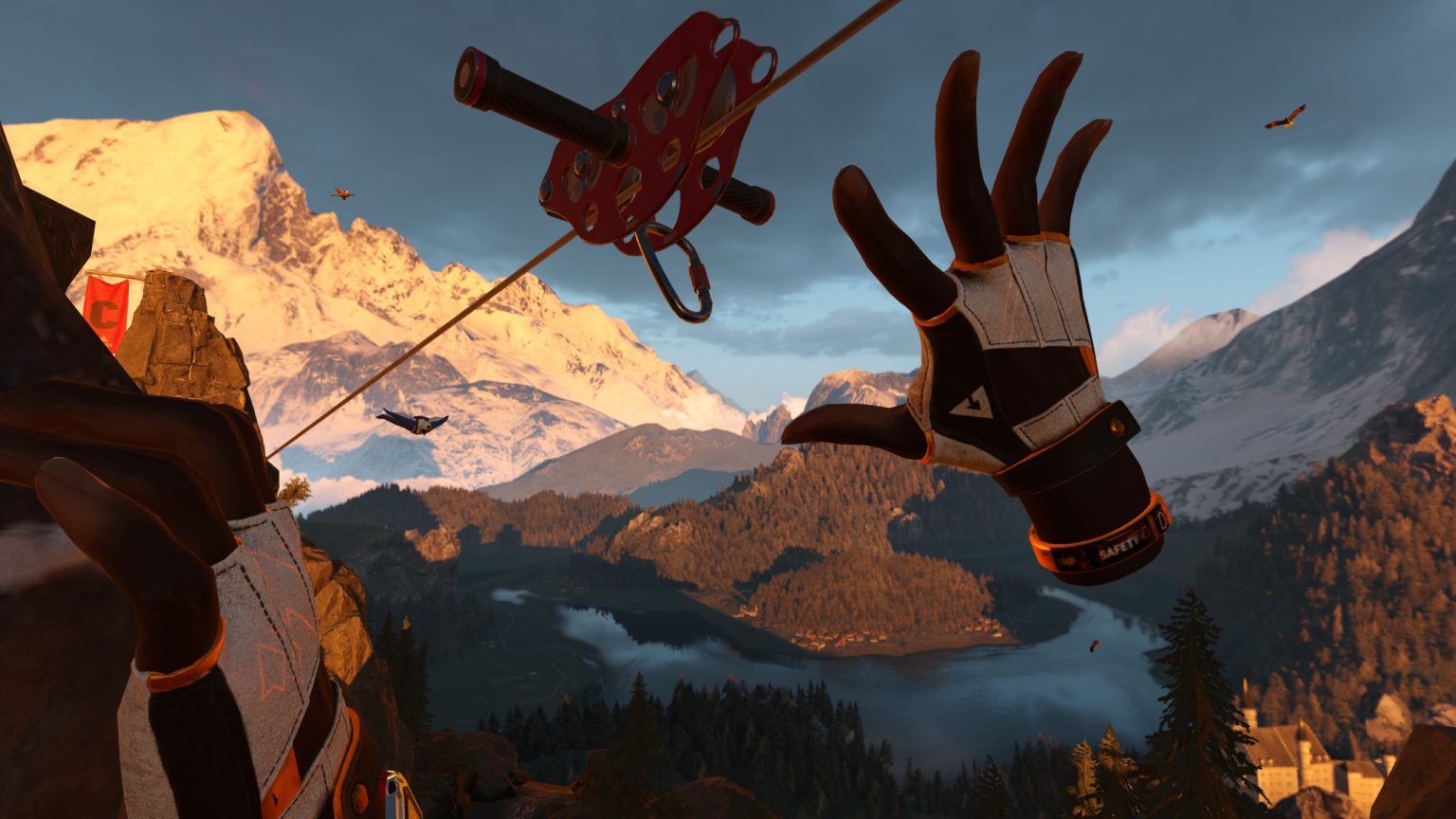 Cytrek made the announcement via a Twitter update that the project would soon be available on Oculus Quest. The game is already listed in Oculus Store under the category "Apparently Soon".  If a user opened the entry in the Oculus app, they'd see the release date listed as December 3, 2019.
There is a trailer on the Oculus Store which shows for the first time the graphics of the Rift port of The Climb. From the trailer, viewers can see that Crytek has had to reduce the polygon number as well as the texture sharpness. Apart from this, the Rift exclusive still looks quite good.
The Quest version of the project features three areas including Bay (Southeast Asia), the Alps and the canyon (American Southwest) which can be climbed at night or during the day. Apart from the day and night lighting, there are also different modes of the project to suit various play styles. There is also the Tourist mode which simplifies the mechanics of the game thereby enabling the player to enjoy the scenery rather than simply focusing on the gameplay, on not falling. The Climb also has an asynchronous multiplayer mode that allows players to compete against their friends by trying to climb up the mountain more speedily. The project costs $29.99 and will take up $1.63 gigabytes on Quest based on information on the store page.
Users can also climb the areas alone or play the game with other players and friends against records. The top players will appear on a leaderboard.
Oculus Link: Play the Original via a USB Cable
The Climb will support cross-buy that will allow users to buy the game in, say, Oculus Quest and automatically have the title for free on Oculus Rift or Oculus Rift S library. If you are a Quest owner, this will allow you to play the more visually appealing Rift version of The Climb provided you have a VR-ready computer with the recommended settings. However, an active virtual reality game such as The Climb can greatly benefit from the wireless freedom of movement of the standalone Quest headset.
http://virtualrealitytimes.com/2019/12/08/the-climb-is-now-available-on-oculus-quest-with-a-rift-cross-buy/http://virtualrealitytimes.com/wp-content/uploads/2019/12/The-Climb-on-Oculus-Quest-Grand-Canyon-600×338.jpghttp://virtualrealitytimes.com/wp-content/uploads/2019/12/The-Climb-on-Oculus-Quest-Grand-Canyon-150×90.jpgSam OchanjiAdventureGamingTechnologyThe Climb VR game is built on Crytek's CRYENGINE on PC and is one of the most visually impressive virtual reality experiences that you can ever have. The Climb's launch on Oculus Quest was greatly anticipated and while the graphics on the Quest version of the project still cannot…Sam OchanjiSam
Ochanji[email protected]AdministratorVirtual Reality Times