The official Oculus Quest store is set to have two new powerful and much-touted remote work apps later this year: Spatial and Immersed.
The Immersed app shares some similarity with the Virtual Desktop and Bigscreen and also features strong support for access to the Mac and other types of PCs in a virtual reality headset. It also includes real-time desktop sharing.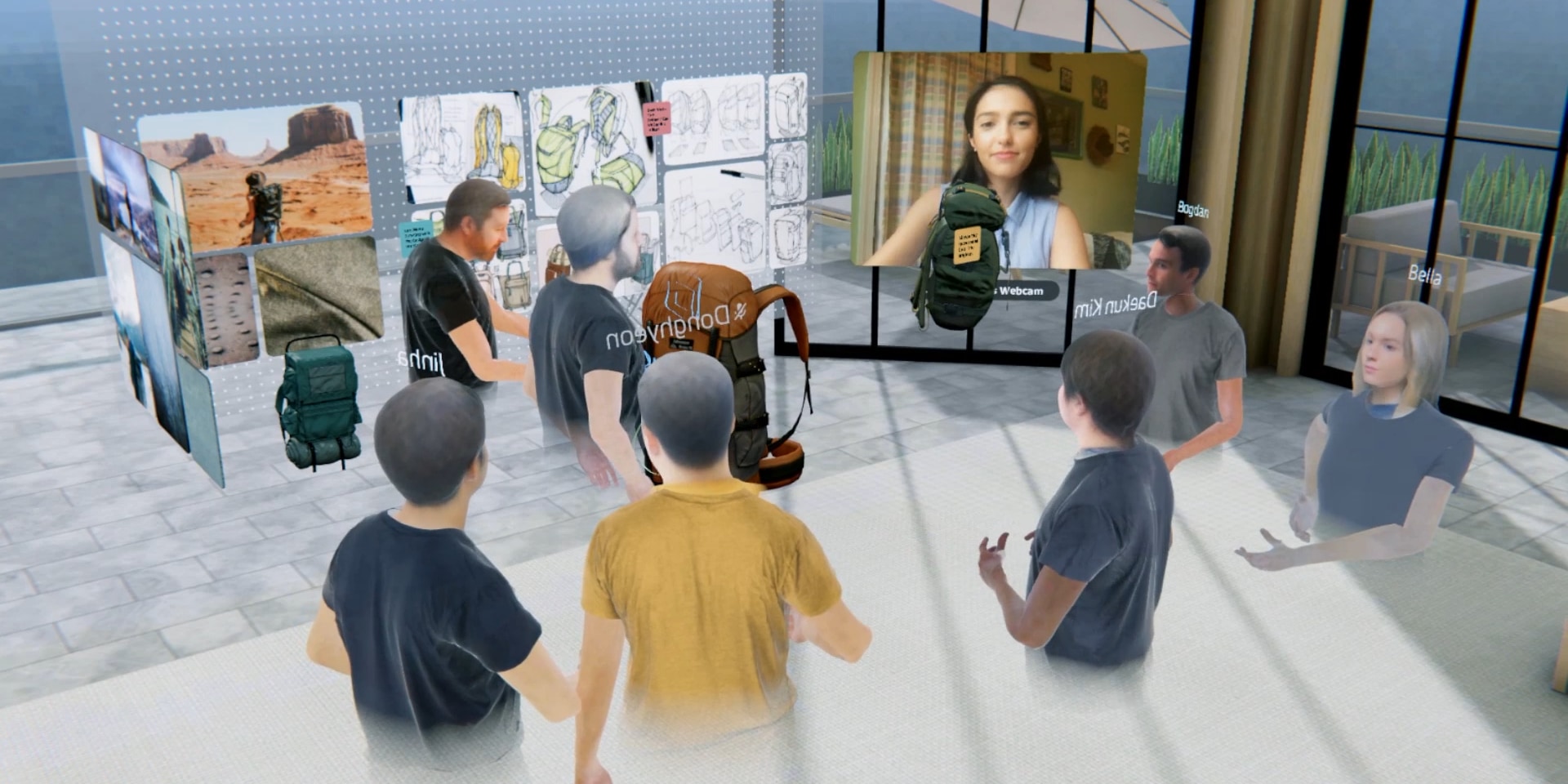 Spatial is one of the most powerful VR collaborative apps to have emerged in the recent weeks. It is a cross-device platform that enables disparate participants in distant locations to work together within the same shared immersive space.
Both apps can be accessed and also tested for free on Oculus Quest buy signing up on the app's respective headsets to get an early access. You can access Immersed here and the Spatial app here.
Apart from these two, there are also other immersive software and apps that perform some collaborative function. However, the above two platforms offer a more robust immersive collaboration experience. The two services have also undergone recent updates to tune them for remote working during the COVID-19 pandemic.
During the pandemic, Spatial will be freely accessible while Immersed is planning an update that will make it possible to simultaneously connect all of a user's computers to the headset, to stream the user's avatar to their Zoom calls, workspace customization and a presentation mode. It will also feature workplace integration and team/user-access management.
The two collaborative platforms have seen a dramatic spike in interest during the pandemic according to the representatives from the two companies. The Immersed platform can also be accessed through Oculus Go. On the other hand, Spatial offers a cross-platform support for a number of devices including Magic Leap and HoloLens with the Nreal AR glasses set to be added soon. Spatial also provides support for some of the more conventional devices like laptops, phones and tablets.
http://virtualrealitytimes.com/2020/05/18/immersive-collaborative-apps-spatial-and-immersed-coming-to-quest/http://virtualrealitytimes.com/wp-content/uploads/2020/05/Spatial-virtual-room-600×338.jpghttp://virtualrealitytimes.com/wp-content/uploads/2020/05/Spatial-virtual-room-150×90.jpgSam OchanjiTechnologyThe official Oculus Quest store is set to have two new powerful and much-touted remote work apps later this year: Spatial and Immersed.

The Immersed app shares some similarity with the Virtual Desktop and Bigscreen and also features strong support for access to the Mac and other types of PCs…Sam OchanjiSam
Ochanji[email protected]AdministratorVirtual Reality Times